Why Hire A Web Professional?
---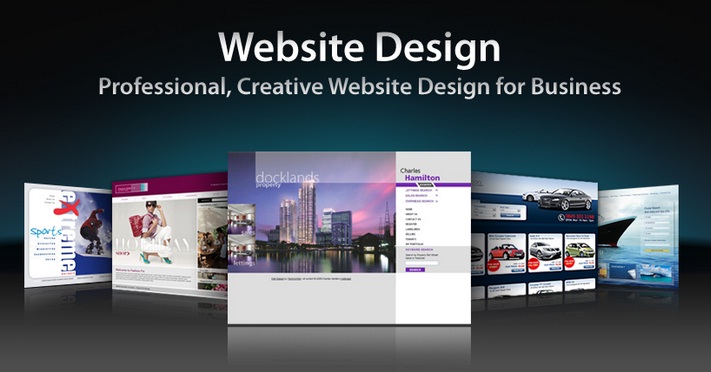 The following are some of the compelling reasons why you should hire a professional to design/construct your website:
---
The Free Website Builder Conundrum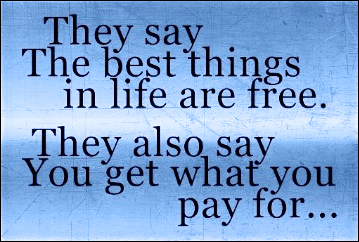 Ask yourself this: "If I don't provide quality for my own website, how can visitors expect high quality services?" The answer is painfully obvious: they can't. Everyone's familiar with the GoDaddy commercial that boasts about how most users of their web-builder platform "can build their site in less than an hour, and you can too!" Perhaps they should edit that statement to instead say, "and you can TELL!" Many of the top proprietary web builders such as Wix, Weebly and Yola offer a so-called free account – but in all honesty, you don't want any of these and here are just a few reasons why:
• With the free accounts on web builders, you have a very scant selection of templates to choose from. Therefore, you website ends up looking like 10,000 others.
• Free website builders only give you a fraction of their services. You will be completely unable to create a uniquely designed website until you pay for a premium account.
• Free website builders don't always allow you have to your own domain name. Having yolasite.com or a similar address really marks your company out as a cheapskate. It is a sure sign that you skimped on your website and consumers want nothing to do with a company that's too cheap to create a proper website.
• Free web builder accounts are for people with no idea how to design a website. They may be easy to use but their limitations mean that a professional designer can do little or nothing with the website.
While some small businesses may want to avoid paying for professional website construction, a free website builder is not the answer. If you do enough research, you will find high quality web designers eager to provide you with a premium service. Many designers offer flexible payment plans too so you don't have to pay everything up front.
---
Reasons to Hire a Professional
Good Website Design Encourages Traffic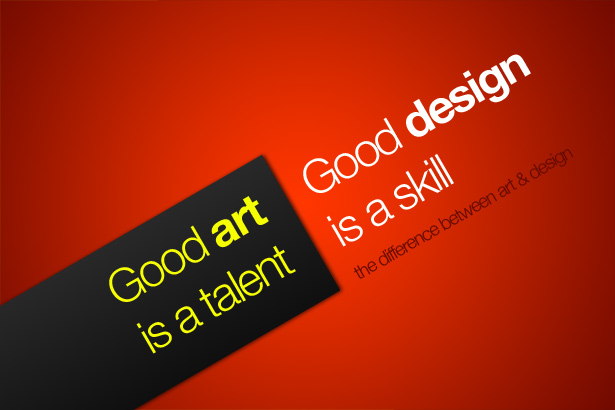 • First impressions on websites are extremely important, not only to attract customers to your website, but also to stay on it, and return again for more. Basic things like your fonts and color schemes for your text and your background are so easy to get wrong. How your website is structured too needs to be thought out very carefully; a task that's bigger than most people realize. Essentially, an amateurish looking website will make you look small-time, driving visitors away.
Collaboration and Idea Generation
• Using a website developer to create your website gives you potential for you to enhance your vision of what your website should be able to do. Things you wouldn't have even realized were possible to incorporate in your website may be ideas that are raised in discussions with your web developers. Not only will your original goals be met, but you'll also gain a lot more out of it too.
Latest Web Trends and Technologies
• The World Wide Web is a fast and dynamic place, ever-changing. What was considered good practice just a few years ago may be looked at negatively today. For example flash video was something everyone used on their sites for video, but today it's dying out, with HTML5 now considered the leading format. The latest craze is all about 'responsive design' where your website adapts to the size of your browser, so if you make your browser smaller, you website will automatically adjust to it so you don't need to scroll along to read all the info. This is a feature that's become really important, as people are viewing websites through many different devices, be it laptops, phones or tablets – having responsive design caters to all of these people giving a unified viewing experience.
Technical Expertise
• Experienced web developers obviously have great knowledge of what CMS (the backend to your website where you can edit, add or adapt the content displayed on your website) is best for the type of website you need. There are many CMS' out there and certain ones are more suited to blog sites and others for e-commerce ones, as some are more complicated to use than others. Social network integration is an important feature, with many websites linking to their official social media accounts; some even use modules that allow you to see their Twitter feeds on their actual website too. Other things like website load times is something that a web developer can easily optimize for you, and cross-browser functionality is also very important, a website that looks great in Mozilla Firefox may look horrendous in Internet Explorer!
SEO and Analytics
• Search engine optimization is paramount to the success of your website, if visitors cannot find you easily through search engines like Google, how are you going to drive traffic to your website? Chances are you don't really know how to go about increasing the visibility of your website online, and thus this is something you would need help from a digital marketing agency, or from the web developer(s) you chose to build your website. It is always best that your website incorporates SEO techniques such as the right keywords in your title tags, H1 headings and content (written naturally rather than just stuffing any old keyword in, of course!). Things like meta descriptions can be important, just so that the right descriptions appear under your website under the search results, for example. Google Analytics is also important for you to be able see how your website is performing, you can see where your traffic is coming from, how long visitors are staying on your pages for and many other useful statistics and data to cast your eyes on. This is essential in spotting opportunities to improve your website, so getting a web developer to set this up for you is something you should do.
---
All the above can actually be learned if you're willing to put the time and effort in – but in the short to medium term you won't ever be able to come close to building as good a website as a web developer with years of experience. Building your own website takes a lot of time, and time is money. Investing in having someone professionally design and build one for you can make your business look even bigger than they are and help your business exponentially, in terms of gaining more customers, or simply just helping to build your brand image.
---
Share!