Welcome to my humble little webpad. I have always planned to regularly add new material and posts as I get some free time here and there — which is difficult to come by lately. But the beat goes on, and so do we. Here's to a great 2018!
Portfolio:  AME Studios   |  Services:  AME Network
---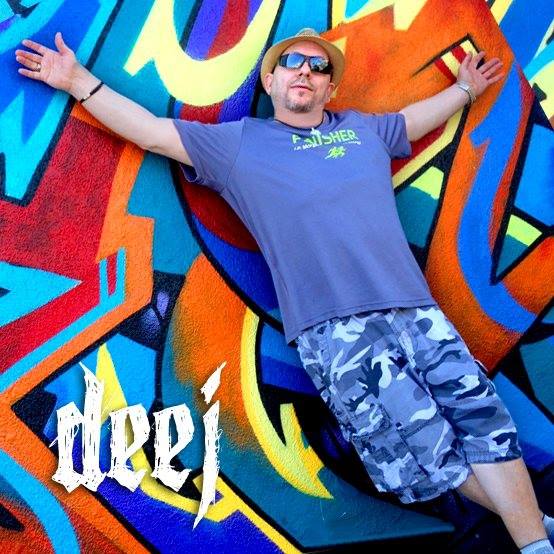 They call me Deej…
My name is actually Dale Lafayette, but somewhere along the line my best friend Tom started calling me "Deej" …and it sorta stuck.
This will be a somewhat lengthy introduction (kudos and thanks to those who make it all the way through), but it is by no means a complete accounting of my life. For instance, I've purposely left out my most embarrassing moments; since they alone are probably good fodder for a forthcoming, self-deprecating rant of some sort.
Sitting down to write this, it occurs to me that I'm lucky I never quite figured out what I wanted to be when I grew up. Starting life in a low-income, dysfunctional neighborhood, then bouncing in and out of orphanages, foster homes, group homes – and of course, schools – I ultimately ended up spending most of my time on the street. Strangely enough, I guess that worked out pretty good. Over the years I've alternately developed skill-sets and taken on work as a DJ, musician, vocalist, music producer, artist, graphic designer, web developer, author, editor and publisher.
Again, I'm leaving out things like pizza delivery guy, bindery guy, bartender, nightclub doorman, security guy and others, since they fit better in the aforementioned upcoming article of blunders.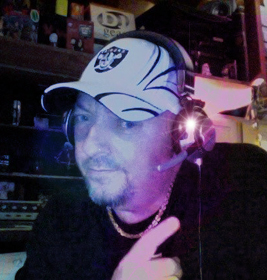 The nickname my buddy Tom coined referred to my love of all kinds of music, that I published a music magazine for five years and became one of his go-to DJs when he ran the DJ department at one of the largest and most well-known booking agencies in Northern California, Joel Nelson Productions.
My lifelong affair with music began as a kid living in the East Oakland projects in the 1960's, collecting 78s and 45s and listening to radio stations KFRC, KDIA, KSOL and KRE. Then came 8-tracks, cassettes, and eventually, CDs. I was fanatical about growing my collection and pursuing a variety of music styles and genres.
Early on, I became a kind of "Bedroom DJ" (if you can say that about a guy playing music way too loud in his studio apartment), and found that I could enjoy a wide variety of music in a single set. I might throw down some Miles Davis and Return To Forever next to The Zombies and Led Zeppelin with a little George Clinton or Sugarhill Gang sprinkled in. I was giddy with this stuff and started making crazy-ass mix tapes.
This sort of reckless musical cross-contamination became a kind of soundtrack for years of creative adventures in art, graphic design and publishing – probably the result of my early obsession (similar to music) with comic books, specifically, Stan Lee's Marvel Comics.

During the 1970's I was among the first Berkeley "street artists" who sold various crafts and products like leather belts, jewelry, pipes and clothing, etc. – just about anything that could be made by hand – on Telegraph Avenue. I created and sold mobiles made from fishing line with shells and driftwood collected at Marin's Stinson Beach, along with psychedelic watercolor paintings and cosmic collages I did at my hotel room on the corner of Haste and Telegraph, right across from the historic One World Family New Age Center & Natural Foods Restaurant.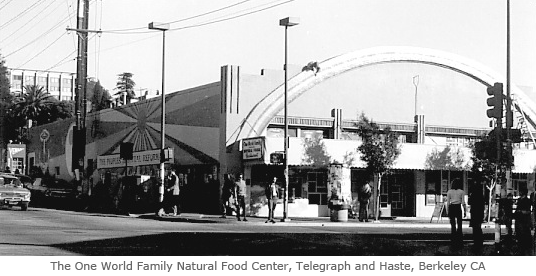 In fact, I joined, lived and worked with this amazing group of artists, musicians, writers and healthy lifestyle visionaries on and off for several years, learning an amazing variety of skills while gaining a heightened sense of responsibility and purpose. Our "Teleport Lounge" became a must-see popular visionary art-filled musical wonderland hosting a variety of wildly colorful groups, bands and talents from all over the world (my favorite being the the Sun-Ra Orchestra) on the same stage as our communal bands and weekly cosmic channelings by Allen-Michael. I've since re-connected with many good folks I know from those days, and currently help with tech support for the website.
---
Online Comments