---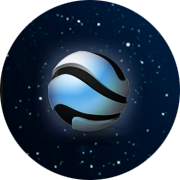 The AME Network offers everything you need to make a name for yourself on the web and beyond — from domain names and full service web hosting to complete website development and cutting edge marketing solutions.
We're earning our place as a preferred alternative to the big cookie-cutter corporate giants by delivering world-class products at competitive prices and supporting them with full, personalized service. Here are a few reviews and testimonials from the AME Network website. Complete List »
---

"These guys are awesome. When we are in a hurry to get things done and need extra help they are there and do great work. Will use them again and again."

— Aaron McEvoy | Inproso Corp.
---

"I HIGHLY recommend Deej and AME. Because of issues with my webhost, the complex website installation was far more difficult than expected. Deej communicated with me throughout the process, working on my installation for 12 hours straight (4:00 pm to 4:00 am)! The team helped communicate with my webhost and provided screenshots. I never felt abandoned and forced to figure out what the issue was on my own. I would definitely hire them again."

— Tony Cruz | Enlightsearch
---

"HOORAY!!! Yet another AWESOME job by AME Network! I continue to be thrilled with the quick response, excellent communication, and top-quality results. The final product is always absolutely fantastic. I am happy, my client is happy, and I highly recommend AME Network for whatever you need done. They're great!"

— Cynthia (Butterfly Herder) Lay | Speaker Websites
---

"I could not be happier with the service, responsiveness and creativity. Deej and the AME Team seem to anticipate things I want and valuable improvements… even before I realize I need them! Thank you for all your effort. I'm a PERMANENT customer – word."

— Tom Eliason | MC Tomkat
---

"AME was terrific. I highly recommend Deej, who responded and communicated quickly, understood the requirements at hand, and executed correctly and well. Deej also went above and beyond to help diagnose an issue not directly related to his task. I appreciate his effort and ability."

— Terrence W. Harris, MD | The Women's Wellness Center
---

"As a busy entertainment company that has used your services in graphic and web design, large-format banners, business cards, illuminated signs, promo kits and more for several years now… I want to say thank you for making my vision become reality. People stop and notice my ads, my company websites, presentations and overall image. It's all very professional, and effectively shows how I want my business to be presented. Thank you again and again and again!!!"

— Grace Black | Classact Entertainment
---

"AME took on a fixed price job that turned out to be far from straightforward, however they did not complain and were very pro-active in dealing with the issues that someone else's theme created. Communication was excellent throughout and they delivered all they were asked and more. I wouldn't hesitate to recommend them and I shall be using them again myself."

— Tim Butler | Innovation Visual Ltd
---

"The team at AME Network are really excellent to work with, and the quality of their work is excellent as well. They do what they say they will, in less time than proposed, and always keep me informed and educated continuously. I have hired them repeatedly for several years now. Thanks so much to Deej and AME!!"

— Dianne M. Kipp | Dianne M. Kipp & Associates
---

"AME did a great job! Excellent communication, super fast turnaround and very professional results. We would recommend them in a heartbeat."

— Ricardo Mesa | Go Caribe Tours
---

"AME was amazing to work with. Communication was clear and regular. They kept me up to date on progress at all times. A very trustworthy company with integrity, professionalism and a great range of knowledge and skills. I would hire again!"

— Carissa Parker | Nourishing Longevity
---

"Awesome work, very quick and professional job. Recommended and I will certainly use the service the next time."

— Brat Spitt | Brat Spitt & DJ MastaMove
---