Digital Mixology
---
…continued from page 1
---
TRAKTOR Native Scratch Technology
The Native Scratch technology features TRAKTOR SCRATCH MK2 timecode vinyl and CD control for the next step in tight timecode performance. Spin super-precise 2kHz control signal on 120g vinyl – it feels just like your digital track was cut to a 12-inch – and with the innovative vinyl marker stickers you get clear visual references.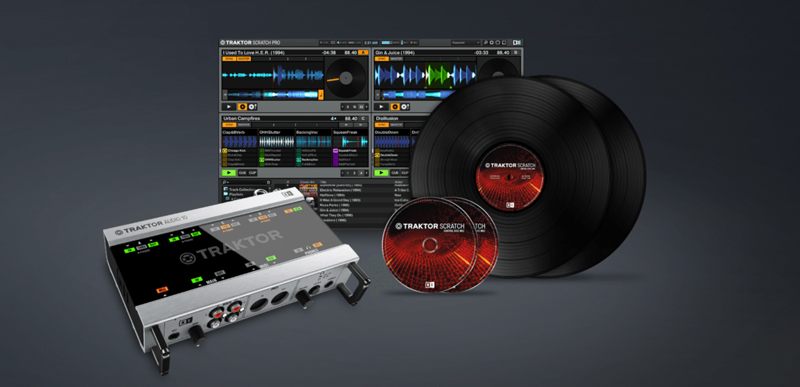 Alternatively, use your CDJs with TRAKTOR MK2 timecode in relative mode, and stay ahead of the competition – with TRAKTOR's loops and hot cues and your CDJs' cue and manual looping functionality, you get the best out of both systems.
Numark Scratch PT01 Turntable
We're pairing and testing the TRAKTOR SCRATCH PRO DVS Timecode package with Numark's PT01 Scratch Turntable. With the PT01 Scratch portable turntable, you can scratch and cut—anywhere. Keeping FRESH with a dope paint job, PT01 Scratch is designed for any DJ that is passionate for the art of turntablism and enjoys digging for vinyl records. Built with Numark's exclusive Adjustable Scratch Switch, PT01 Scratch enables you to grab your favorite scratch record (not included) or digital track and perform any turntablist scratch routine.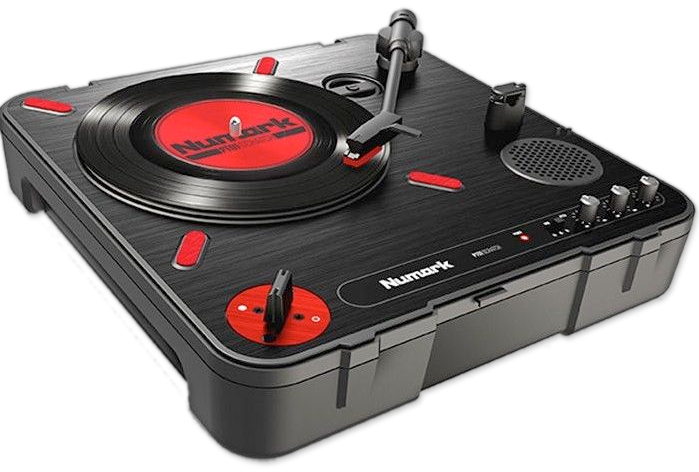 Studio or mobile – Numark's PT01 Scratch Turntable: Adjustable Scratch Slide Switch, Protective Dust Cover w/ Carrying Handle, AC adapter or six "D" cells, Built-in Speaker, Cartridge, Slip-mat, Class-compliant USB PC recording, 33 1/3, 45 and 78 RPM settings, RCA lines, headphone outputs, 1/8″ Aux input w/ adjustable gain.

---
Another Level: TRAKTOR Kontrol F1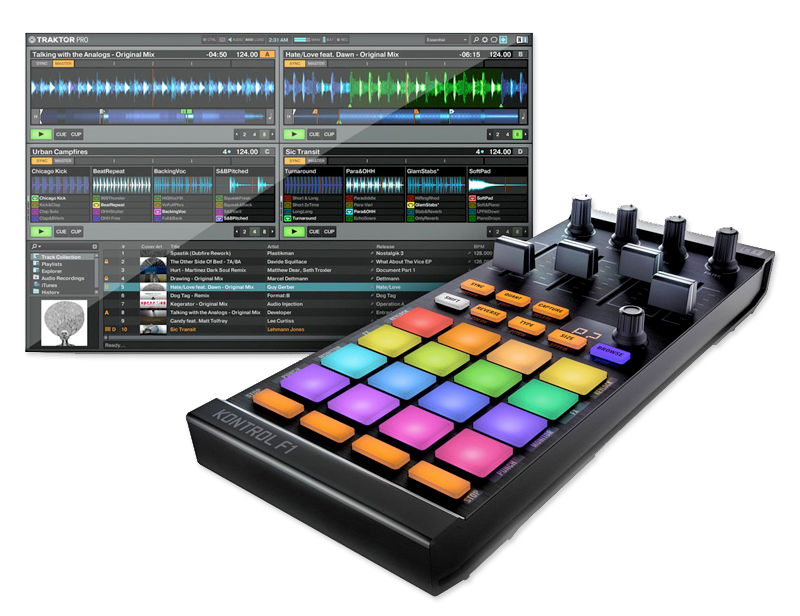 Deconstruct and reconstruct with TRAKTOR KONTROL F1. Capture and load all your favorite loops and samples on-the-fly into Remix Decks. Any sound imaginable becomes a building block for your own remix masterpiece. Or explore a new way to mix with your tracks using the F1 with Stems – a new multi-channel file format for creative mixing.
Four volume faders and dedicated filter knobs allow mixing and filtering sounds loaded in the Remix Deck slots or the four different parts of a Stem file. Mute and unmute Remix Deck Slots or Stem parts with the touch of a button. Or trigger and arrange Remix Deck sounds with sixteen multi-color pads to add live, spontaneous flair to your performance.
---
Pioneer Pro DJ Hardware & Software
Pioneer RMX-500 Remix Station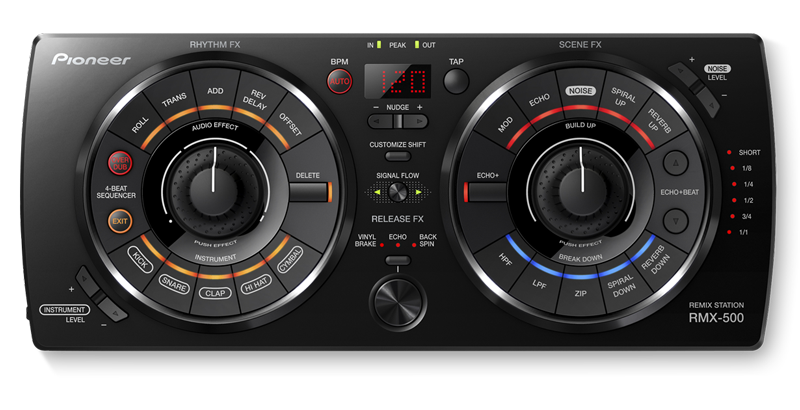 The RMX-500 is the most intuitive lightweight multi-effects unit that combines all the best features of the club-standard RMX-1000. This concise remix-station with a simplified layout includes on-board customization and easy access to all your desired effects and more.
VIDEO – Pioneer RMX-500 Demo w/ DJ ModeStep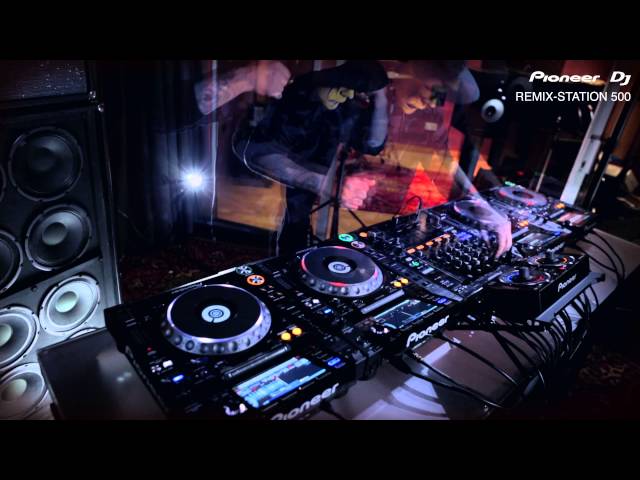 Get instant access to 5 Audio FX, an Overdub sequencer and 5 versatile drum samples, and use the large Pressure Control knob to manipulate the FX depth and other FX parameters. Use Overdub create your own beat sequences, and hit Signal Flow to add Scene FX to the Rhythm FX in play.
---
Pioneer DDJ-WEGO4 Portable DJ Controller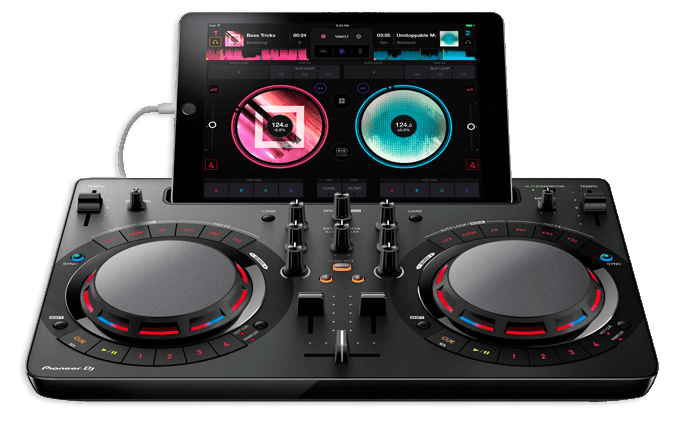 The Pioneer DJ DDJ-WeGO4 is an excellent controller for new DJs wanting to get into digital DJing, but's also a great secondary or backup controller for more advanced DJs who have a large four-channel controller and need something smaller for cramped booths and bar / pub gigs. For club jocks using CDJs that want to use a controller for home practice, the DDJ-WeGO4 coupled with Rekordbox DJ, Traktor Scratch Pro 2, WeDJ or dJay Pro will get you set for a mix session comparable to much larger, more complex DJ stations. Overall, a fantastic controller that has shown that, indeed, we have entered the maturation stage of digital DJing.
We use the DDJ-WeGO4 for practice, added in-studio sourcing, small gigs and as a backup on the road. Highly recommended.
---
Hercules Pro DJ Hardware
Hercules DJControl JogVision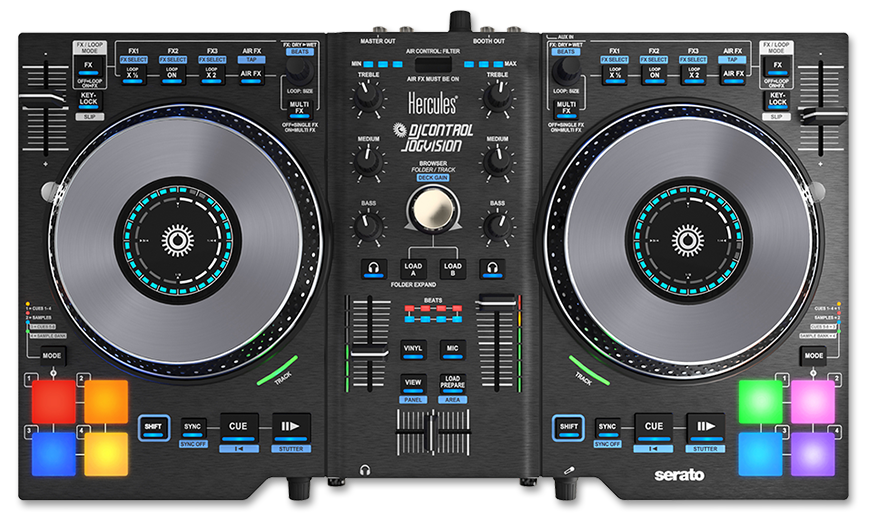 A 2015 CES Innovation Awards Honoree, the Hercules DJControl Jogvision is the first mobile DJ controller to feature a display in the center of each jog wheel, simultaneously indicating both the playback speed and position in the track at a glance. These displays allow DJs to spend less time looking at a computer screen, for enhanced focus, faster responsiveness and better track syncing – paying more attention to the music and their audience instead.
While Hercules has primarily been known for entry-level or beginner DJ controllers, the DJControl JogVision is one serious bit of kit at an affordable price point. Hercules has always offered some of the best quality audio interfaces in the business, which shouldn't be a surprise as stand-alone audio interfaces was their primary business early on. The DJControl JogVision combines Hercules' quality audio interface support with a modern, advanced control surface complete with display read-outs at the center of each jog wheel. It's feature packed control layout — and the jog wheel digital displays — are a really nice touch. This unit is a pro-level DJ controller that DEX 3 DJ mixing software users should take into strong consideration.
VIDEO – Hercules DJControl Jogvision Performance w/ DJ Spawn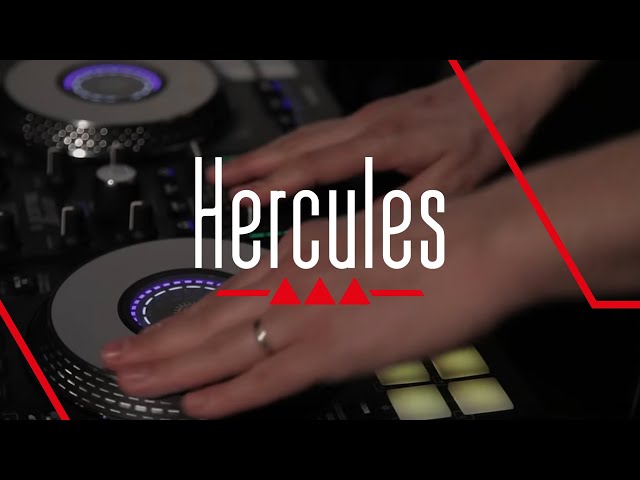 We use the DJControl Jogvision for practice, added in-studio sourcing, scratch and beat juggling mixes, small gigs and as a backup on the road. Highly recommended.
---
Share!